Jenny Milway is an experienced music teacher and musician, and has taught in Early Years, Primary and Secondary settings across London. Jenny has trained with the BKA (British Kodaly Association), and also currently works as a mentor with Sound Connection's London Early Years Music Network.
Jenny has developed a successful model of delivery which introduces children to the joy of music making through songs, rhymes, music and movement. Early Years' providers will have the opportunity to develop their musical knowledge and understanding whilst watching their children engage, develop and learn through the power of music.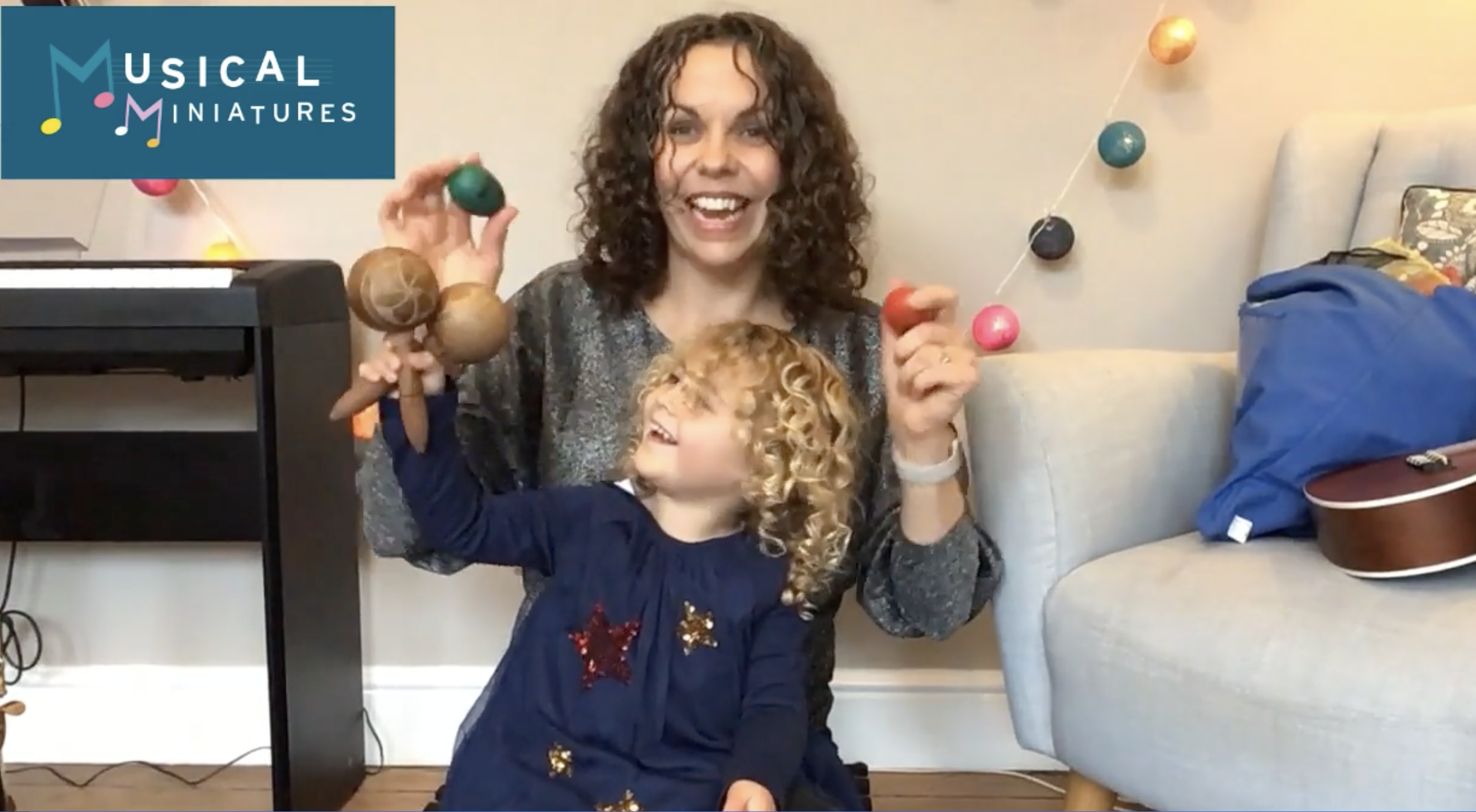 The material used is designed to stretch the minds of 0-5 year olds, and can be used by both parents/grandparents in their own homes and Early Years staff across all classes in their Education settings.
Musical Miniatures Online will include:
A weekly pre-recorded class (With access to some of our back catalogue of classes).
*A video song/rhyme bank of Musical Miniatures material for you to sing along to anytime, anywhere.
*A 'Welcome to the instruments' section to educate both you and your children on the instruments you'll see and hear, with guidance for good playing technique.
Information on how to best use the material to support your child at their developmental stage.
*Technical information for parents and carers to help build your confidence in your own musical ability and understanding when supporting your babies and children.
*Please note these are progressive areas which will be added to week on week
What can you expect from a pre-recorded class?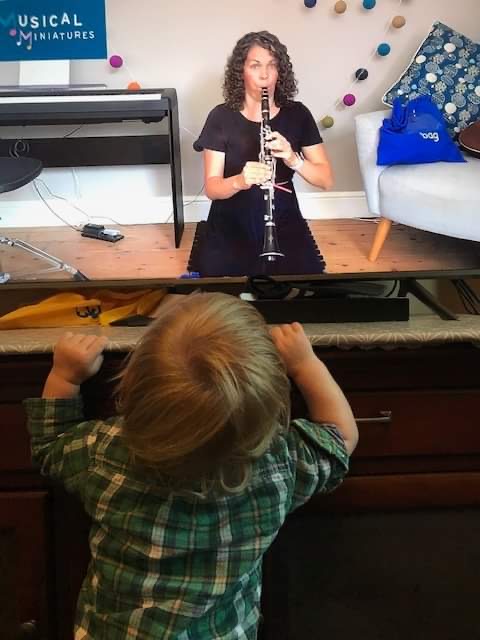 What do people think of Musical Miniatures online?
"I felt compelled to let you know just how much my nearly 2 year old son enjoyed your class tonight!!! He was hooked from beginning to end... singing, dancing, playing his instruments. When it finished he said "again"... We've tried lots of different online classes since the start of lockdown and had no luck, which proves just how special yours is! Also as a Reception teacher, your videos would be perfect for my class!"
Emily (nearly 2yo)
 "My little one has developed so much from watching, singing, dancing and using instruments etc. It has been joyful to watch and be part of... Thank you so much from all parents in the know"
Maddie (2yo and under 1yo)
"Your class has massively increased my confidence doing musical activities with my child. He loves to listen to music and I now feel better about engaging him both in and out of you class"
Krystyna - (2 yo)