Getting out to a weekly class can sometimes be quite challenging with small children, especially if you work irregular hours, have multiple nap times to contend with, or move around for work. I want to ensure that this doesn't impact the joy of the time spent with your baby, child or grandchild. That's why I've created our educational musical fun, on demand! 
Whether you've been to a class or not, you can take your little one on a musical journey, online, when it works for you, anytime, anywhere. I'll keep it engaging with new content each week.
The material used is designed to stretch the minds of 0-5 year olds, which works well for siblings to enjoy together. I hope you'll have some fun along the way too!!
Musical Miniatures Online will include:
A weekly pre-recorded class (With access to some of our back catalogue of classes).
*A video song/rhyme bank of Musical Miniatures material for you to sing along to anytime, anywhere.
*A 'Welcome to the instruments' section to educate both you and your children on the instruments you'll see and hear, with guidance for good playing technique.
Information on how to best use the material to support your child at their developmental stage.
*Technical information for parents to help build your confidence in your own musical ability and understanding when supporting your children.
*Please note these are progressive areas which will be added to week on week
What is a pre-recorded class like? Here's a little taster...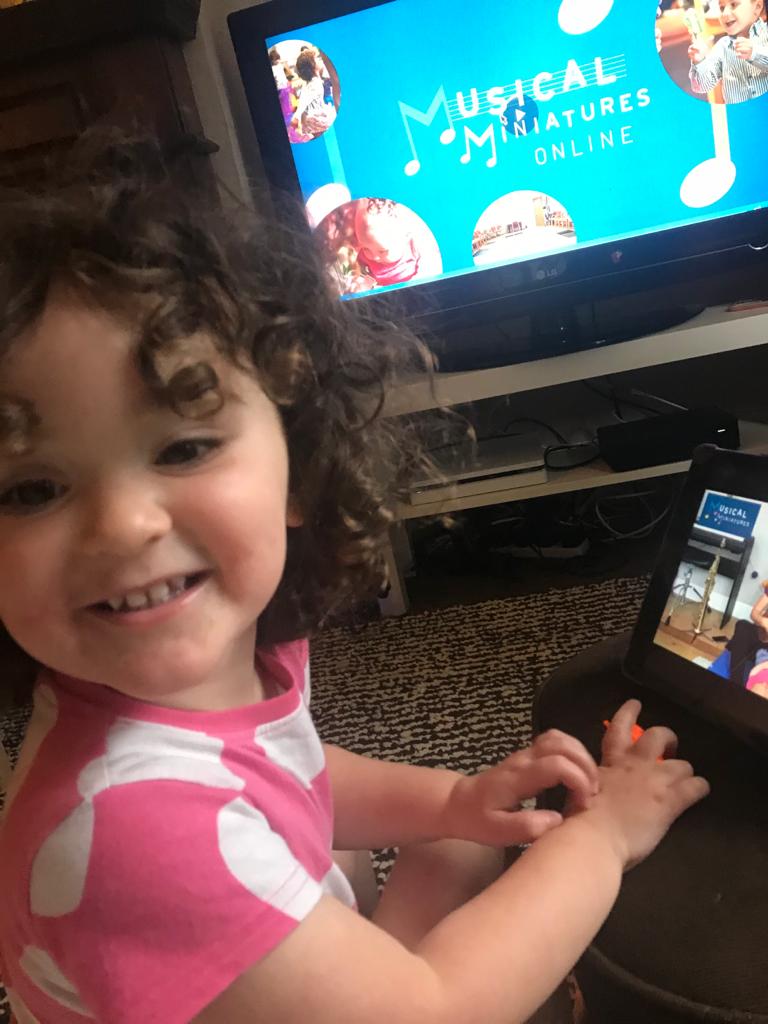 What do people think of Musical Miniatures online?
 "You are counted as a superhero in my family for providing a little light in this darkness with MMs. My nieces are loving it as well now, and it is a total bonding point for us all... we sing the songs together on Face Time"
Maddie (2yo and under 1yo)
"They had loads of fun doing the action songs, listening to the clarinet, dancing with scarves and playing with for finger puppets. The baby especially loved the floating scarves... It was much better for us to do in the half-hour before bath time than watch CBeebies, and the final songs really helped them calm down"
Laura - (4yo and 1yo)
"I never message people on Instagram, or leave reviews, but I felt compelled to let you know just how much my nearly 2 year old son enjoyed your class tonight!!! He was hooked from beginning to end... singing, dancing, playing his instruments. When it finished he said "again"... We've tried lots of different online classes since the start of lockdown and had no luck, which proves just how special yours is! Also as a Reception teacher, your videos would be perfect for my class!"
Emily (nearly 2yo)
Hi, I'm Jenny, mother to 3 wonderful daughters, an experienced musician and educator, and founder of Musical Miniatures.
As a qualified teacher and musician I have taught in EYs, Primary and Secondary settings. I have trained with the BKA (British Kodaly Association), and currently work as a mentor with Sound Connection's London Early Years Music Network.
I am really pleased to be able to provide an online resource to enable babies and children to extend their musical learning beyond the 'classroom'. I am also delighted to have the opportunity to widen the Musical Miniatures family to include those who are unable to join us in our live classes.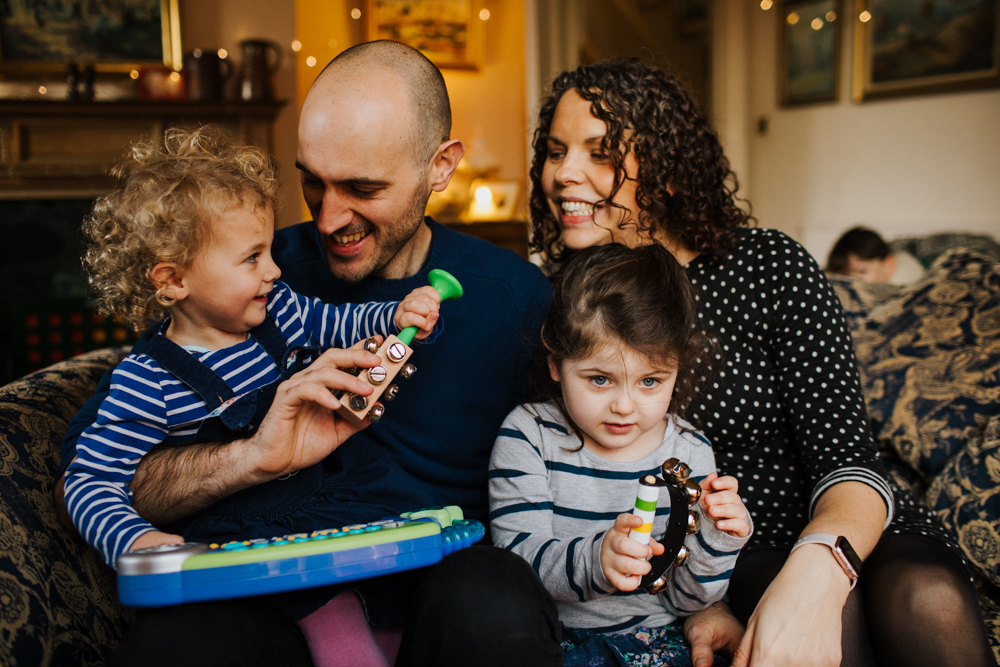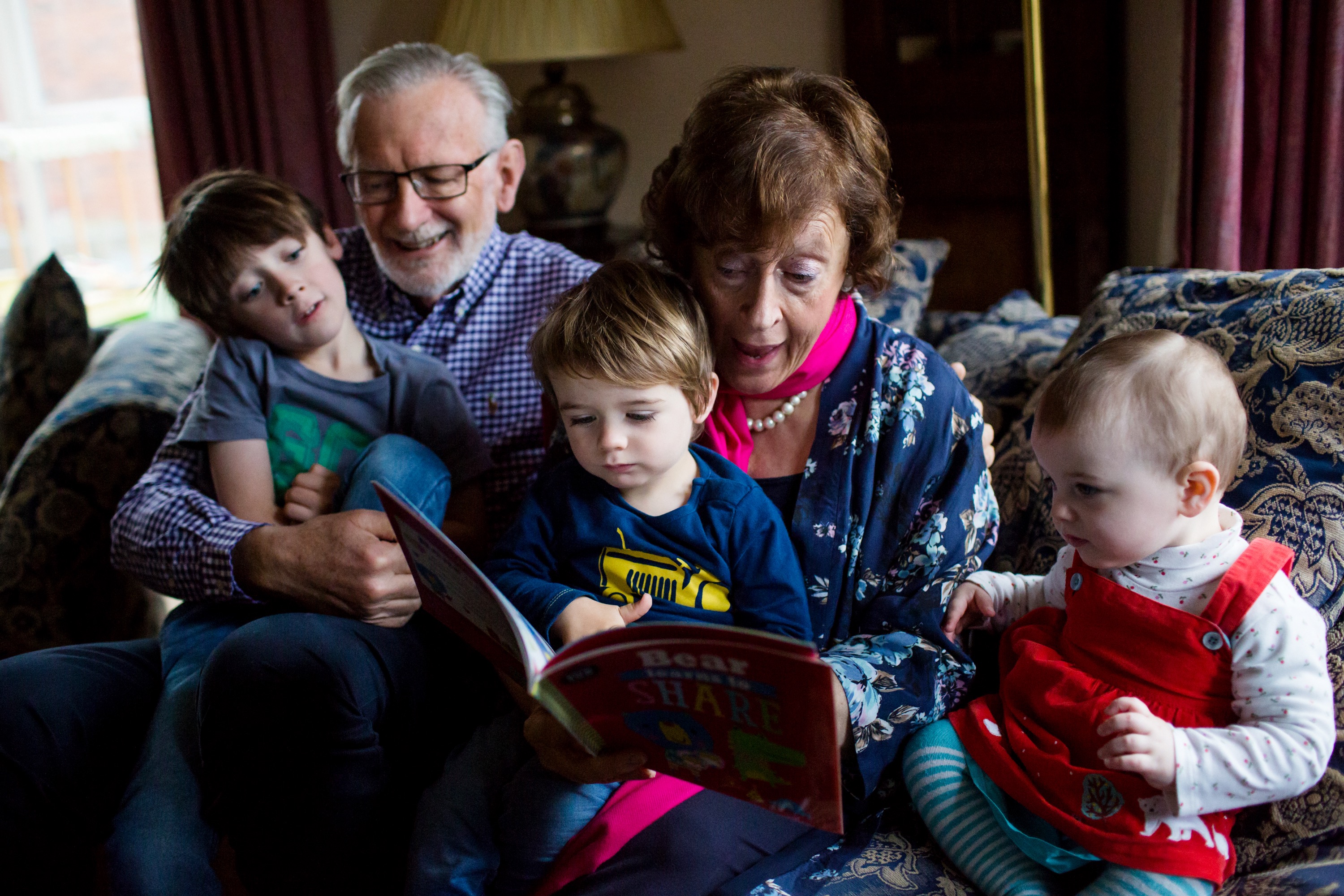 Musical Miniatures online as a gift.
Whether you're a Parent, Grandparent, Uncle, Aunty or Friend, it can be really difficult to know what to purchase as a Birthday or Christmas gift for children.
Grandparents, perhaps you help out with childcare and find it difficult to leave the house with everyone in tow, and are looking for something to do with your grandchildren at home.
Investing in a childs Early Years Music education through Musical Miniatures online could be a perfect choice.
Please visit out online shop to purchase a gift voucher